We arrived early for our 8 am appointment at Safelite in Great falls and cleaned out the front area of our van Sparty.
When they opened, I was not surprised when they said the new windshield had not arrived. I was surprised about their confidence that it would be there.
They took the van in and removed our old windshield while we went for breakfast at 2 Ks Cafe. When we got back they were just about to install the new windshield.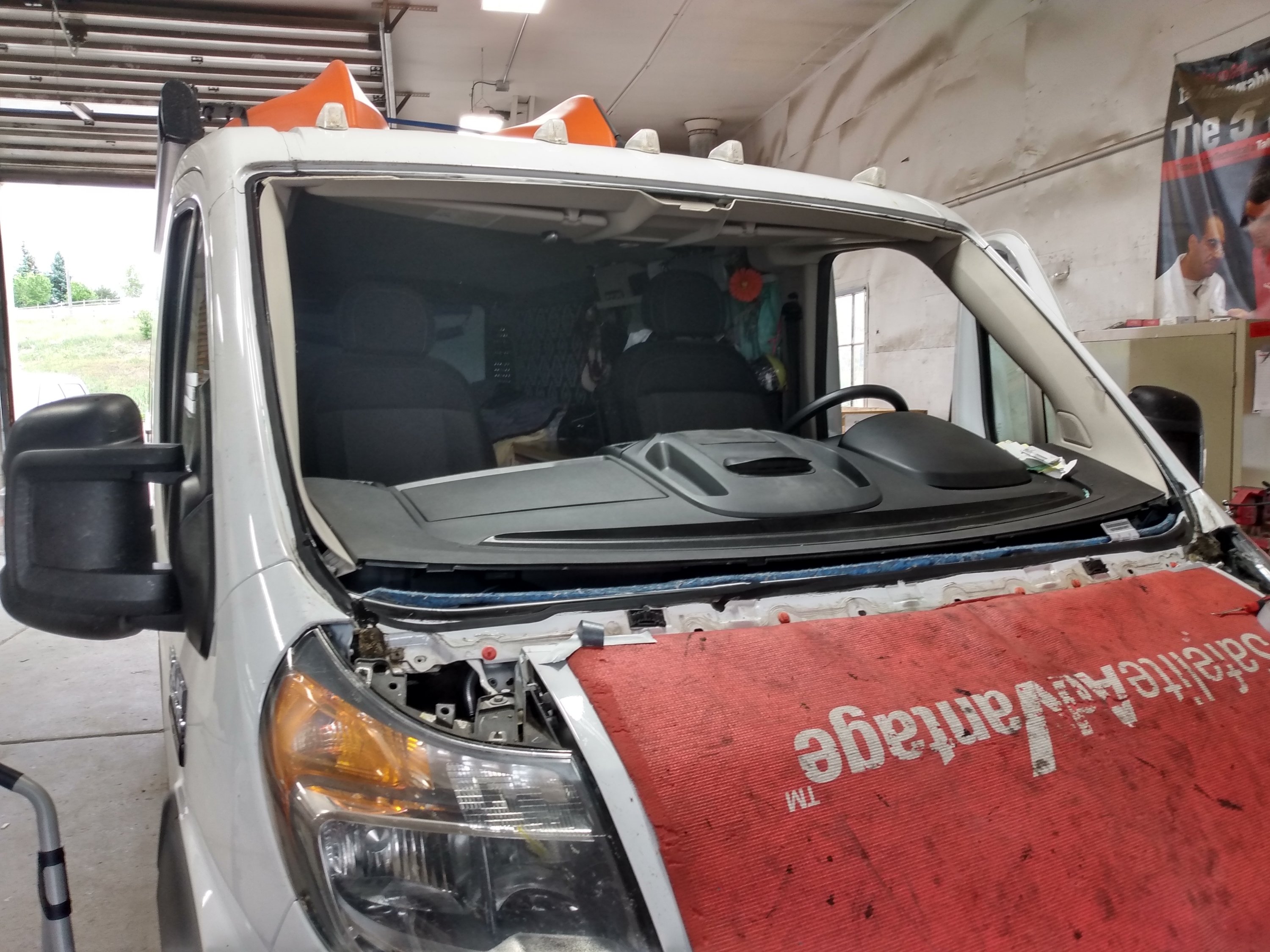 I have to say we were impressed with their ability to get our windshield done so quickly and how clean our new view was.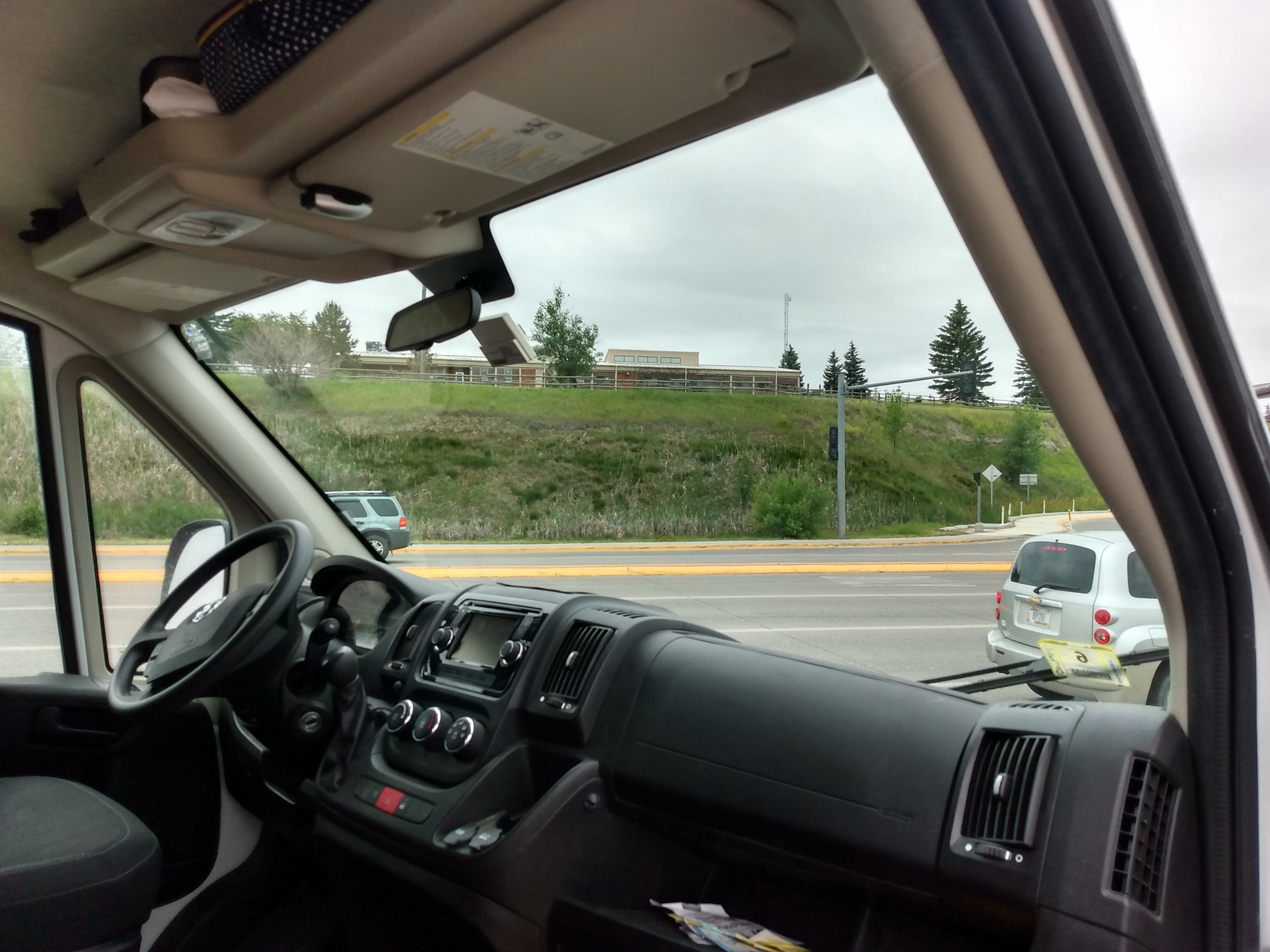 By 10 am we were back on the road headed for Canada.