Over the last few years we have kept up with service on our van Sparty wherever we happened to be. A new tire in Grand Junction, CO, a windshield in Montana, alignment in Sedona, a radio in Florida, wheel balancing at several Walmarts and oil changes in Massachusetts, Florida, New Mexico and Texas.
Our pause for the pandemic has given us time to thing about some of the long term maintenance. At our 70k oil change they mentioned that our brake pad thickness was getting low.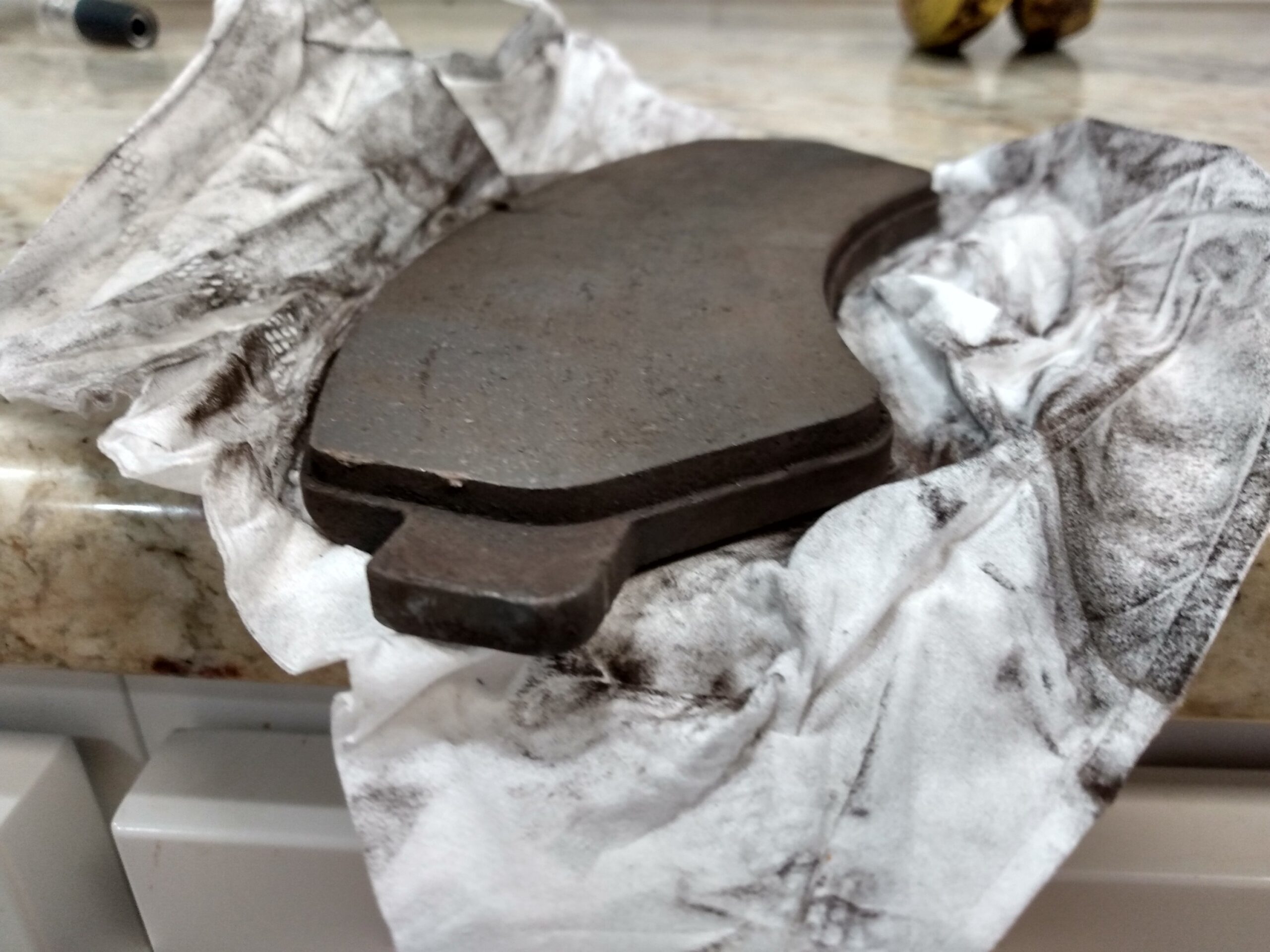 After looking at several local shops and briefly thinking I could change them myself, we choose to have the Ram dealer in Daytona change the pads. Initially they thought they might be able to reuse the rotors but to no ones surprise they said we need new rotors as well. Total cost was $1,182. On the bright side the Mopar Marelli pads are guaranteed for life so its free pads from now on so long as we go back to a Ram dealer.
The new brakes work at least as well as the original ones and produce much less dust. The orignal breaks covered the front wheels with brake dust and needed to be cleaned at every fill up. Now the front wheels rarely need to be cleaned.
Tires became the next item on our list. We had bought one new tire in Grand Junction and swapped one of the worn tires for the essentially brand new full size spare. However at the 80k mile oil change they said the tires were down to 5/32. At 4/32 a couple of months later they just passed inspection. But what to replace them with?
The OEM tires, Continental Vanco FourSeason had served us well on and off road. And at over 80k miles out of a set of 5 we felt they had served us well. But they are a hard tire. You can feel every bump along the way. The Nexens Rodian CT8 LT were also listed as an OEM tire but some had reported lower fuel mileage with this tire. Others have suggested Michelins LTX However that tire did not have the correct size for the Promaster. People bought a slightly larger tire, loved it and said they did not rub….much. The cost for a set of four Continentals or the Michelins was over $1,000.
Looking at reviews on Tire rack, two tires stood out. The Kumho Crugen HT51 and the Sumitomo Encounter HT. Both appeared to have good on road performance, smooth and quiet and decent off-pavement performance. The Sumitomo was available through Walmart.com and could be sent to my local Walmart for installation for a total of $691 The Kumho would need to be sent directly to me and then I would need to take them to the Walmart.
In the end we opted for Kumho tires from Tire Rack. They delivered the tires directly to a local Firestone dealer for installation. Installed with wheel balancing was $632. Lifetime wheel alignment added another $170 to the total. Initial impressions are that theses tires provide good grip with a quieter and smoother ride than the original Vancos. Time will tell if they provide the off pavement performance we want or if they will last as well as those Vanco tires.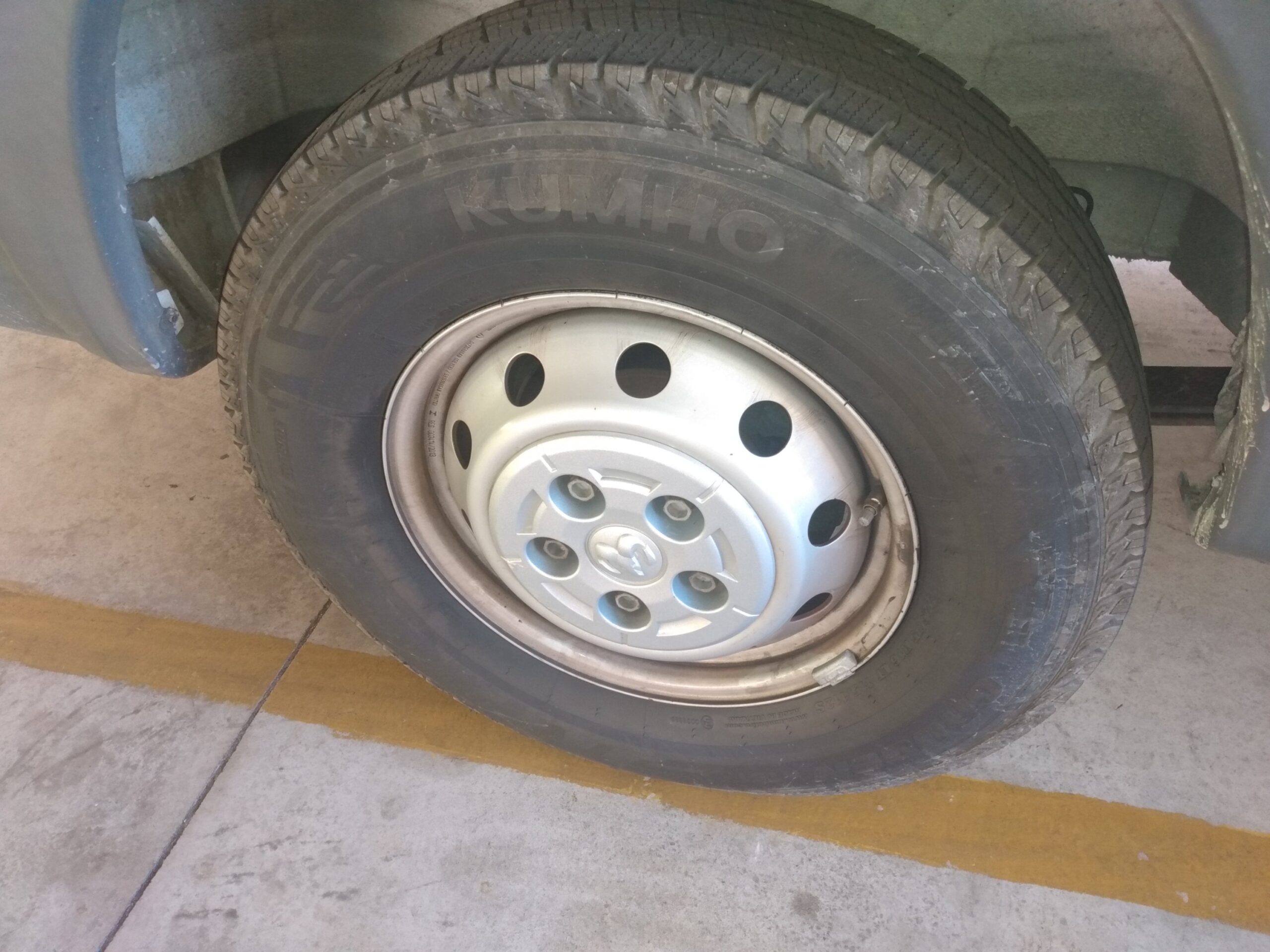 Sparty is now ready for more adventures. However with virus infections rising again we are not certain if we are ready to take our finger off the pause button.