Passing through Tallahassee it was still cold so we stopped at a hotel.  Tallahassee seemed nice but the weather turned warmer and we wanted to get outside.
We drove to St Mark's lighthouse which was being remodeled.   Others had somehow found their way up to the top but the construction crew would not let us near the lighthouse. We took a walk along the water instead.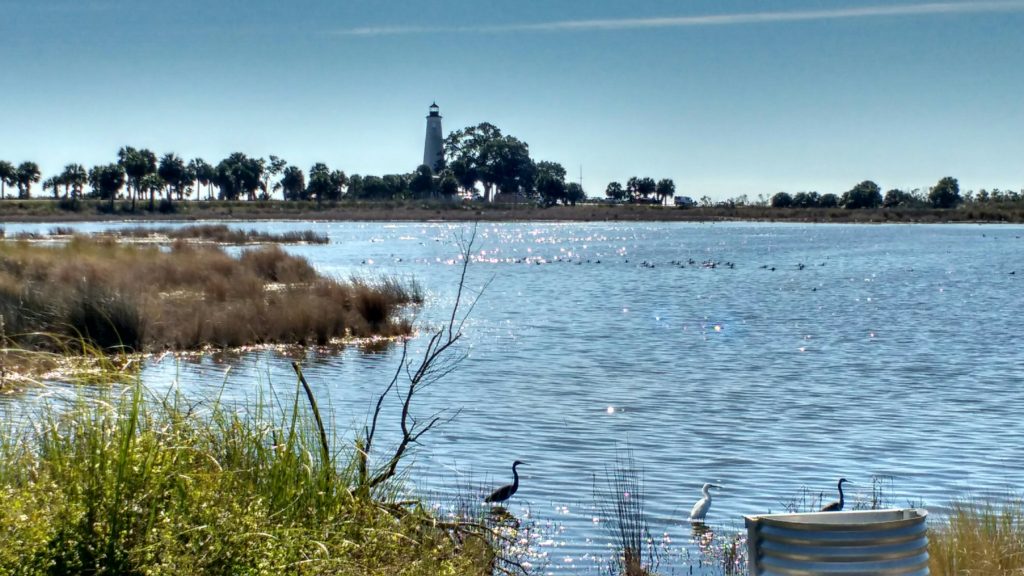 An alligator got a bit too close to Sparty for comfort.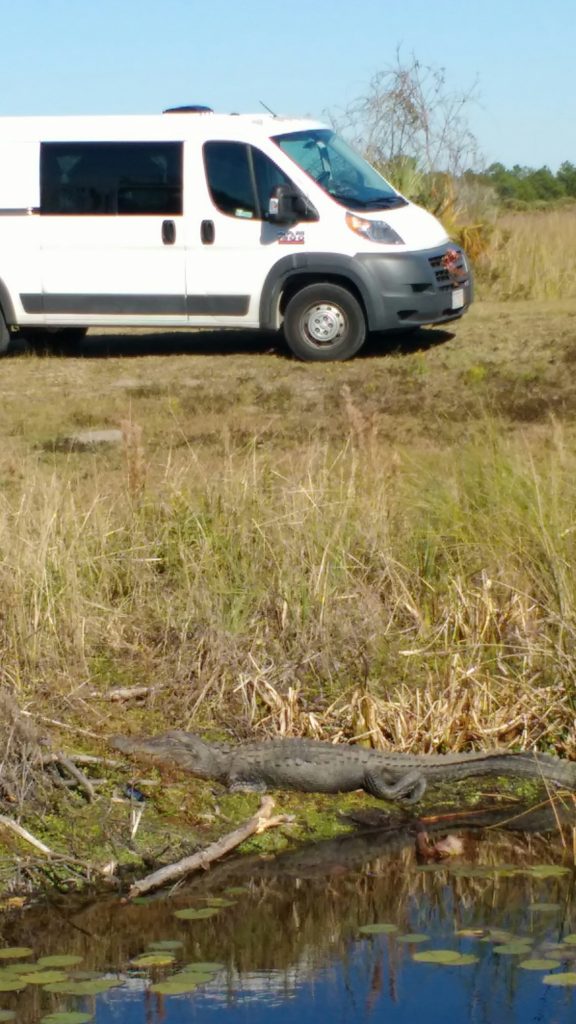 The town of St Mark's is a working fishing town with a general store and a restaurant.  The St Mark's bike trail was paved trail.
Camped at Wright Lake in the Apalachicola National Forest was only $10 and had hot showers.  There were a short 1/2 mile hike and a 5 mile one that we took.   The down side here was several people running generators.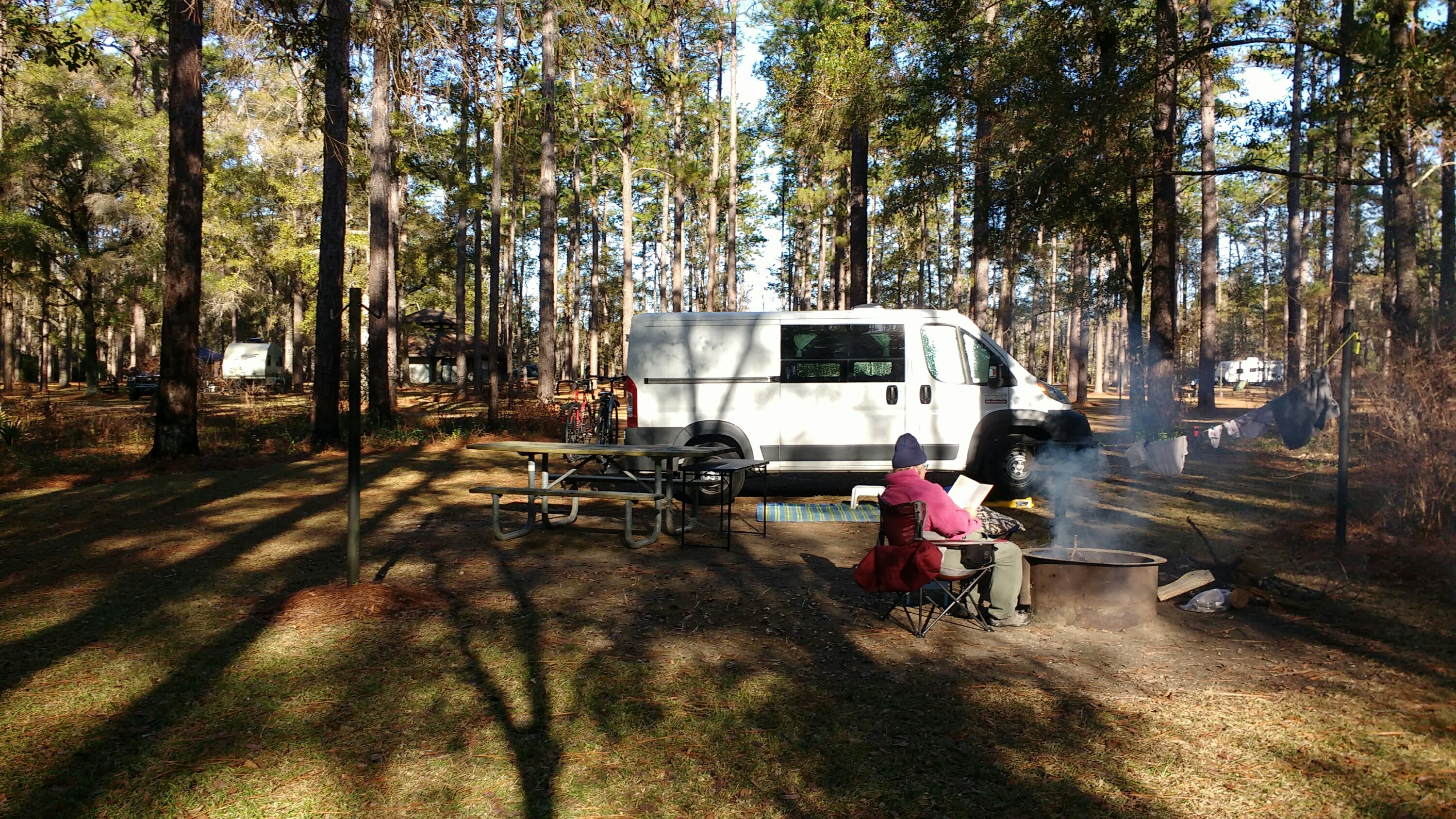 And the cold found us again with temps dropping to freezing in our second night here.  Sparty was a toasty 47 degrees inside.
The camp hosts here were great and they will be in our next post….