More rain and fog as we cross Louisiana searching for better weather.  We had hoped to see the old capital building in baton rouge but it was closed for renovations.
The "new" capital building, completed in 1932, was 34 floors with a free observation deck.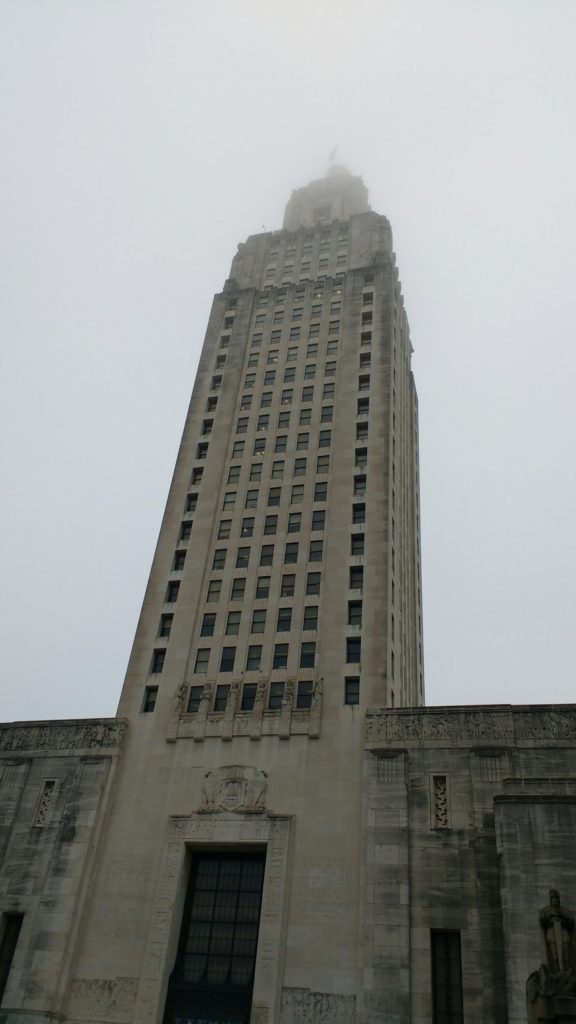 We always like free.  And the view was worth every penny we paid.
Further west at the Sam Houston Jones State Park we finally found dryness and sunshine.  And a cousin of Sparty.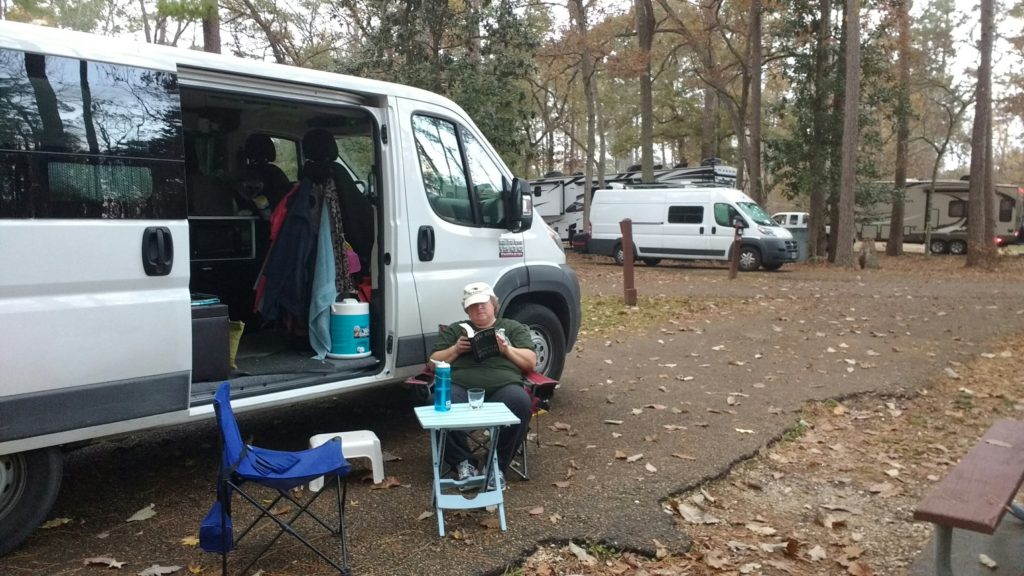 We met fellow travelers and full-timers Becky and Joel who left Wisconsin several months ago with their dog and two cats.