As we headed south towards City of Rocks from Craters of the Moon, we saw that we would pass through Twin Falls, ID. This dot on the map was bigger than many others we have passed through. And like many of the dots we end up passing though, we did not know it existed until a week before we arrived.
About and hour from entering the city, we stopped to hit a bucket of balls at the 93 Gold Ranch. This was also the Elks Lodge and so there were several Motorhomes camped in the parking lot.
After lunch we headed to the Twins Falls visitors center. That was when we discovered the Snake River Canyon.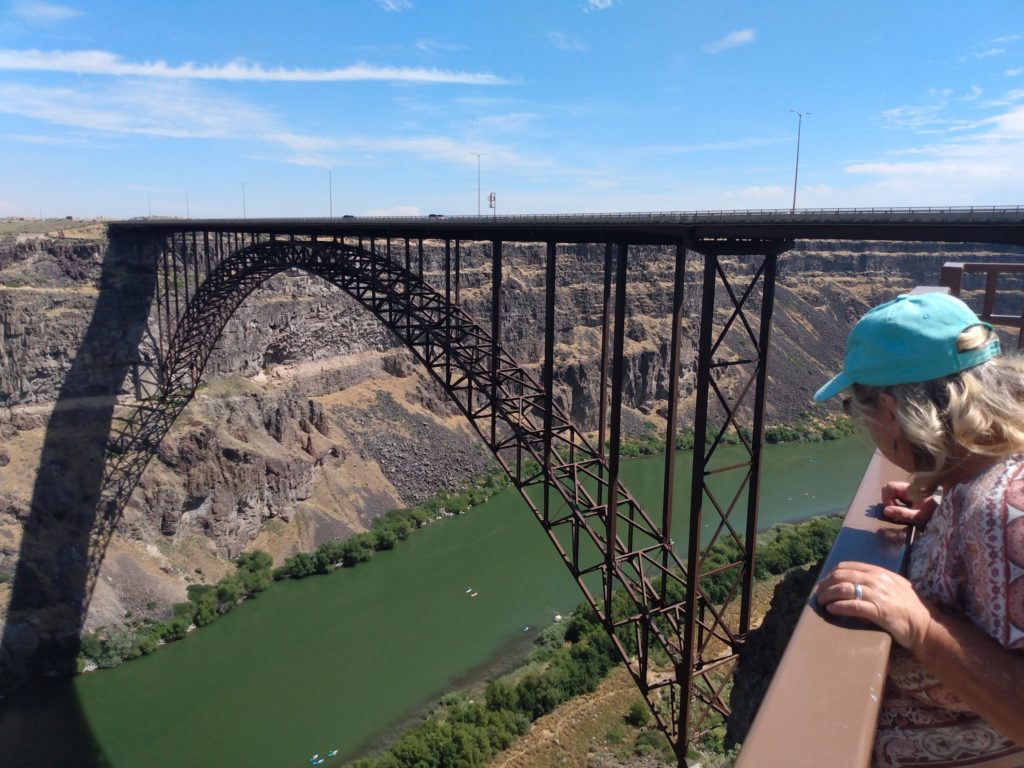 We drove down to the river and considered putting the kayaks in. The river was very slow moving and flat, perfect for us. But it was also very hot out and Mrs Ram preferred the cool air of a library for the rest of the afternoon. Unfortunately it was Sunday and the city library was closed. But Google said the College of Idaho Library was open. When we arrived we found that Google was wrong.
Despite Googles failure, we once again trusted it to take us to the Evel Knieval Jump Site. From there he tried to jump the Snake River Canyon. Google seemed confused again and sent us to the Shoshone Falls State Park. Before paying $5 to get in we asked if we can see the jump site from the park. The blond haired young man at the collection booth said that the best place to go was back out the way we came in, right at the stop sign, down a couple of stop signs then right and onto a dirt road.
We followed his direction and ended up in the middle of a housing development. As we turned around Mrs Ram spied a dirt road behind some of the house. We had missed a slight jog as we entered the housing development. That road took us to the bottom of the ramp. A short, steep walk and we were at the top.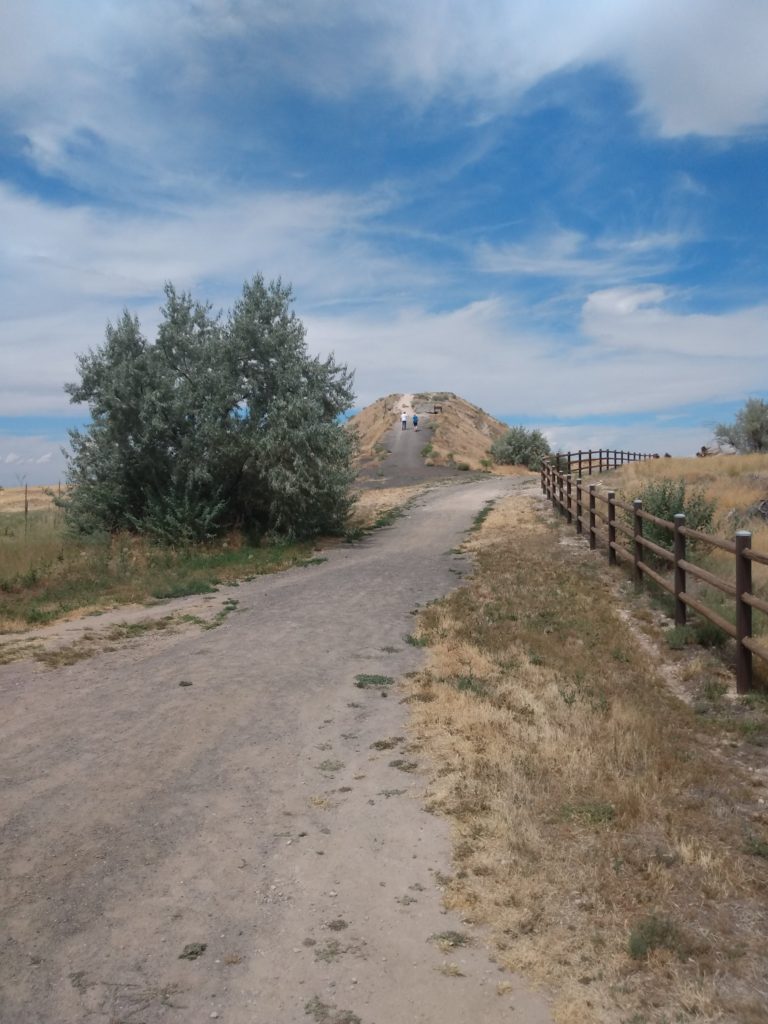 The father and son who were also there wondered how we managed to get so close to the ramp. They had tried several roads and still ended walking quite a ways. I guess it does pay to ignore Google and ask a local for directions.
From here we headed on to City of Rocks having not seen the Shoshone Falls. Though a few people had said it was must see attractions in Twin Falls, we felt we had seen plenty of waterfalls over the last few years.
This was yet another sign that we are ready to stop moving for a while.