This year we are doing even less planning than we did last year. Getting our mail becomes more problematic if you can't predict far enough ahead where you will be.
We thought one of the old stand bys might be a good solution – General Delivery. Send mail addressed to us at a post office somewhere ahead of us and they would hold it for 30 days. It sounded like a perfect solution.
Just to be sure it worked. Bruce sent a test letter to us, General Delivery, to the La Crosse, Kansas Post Office. The letter arrived on Thursday.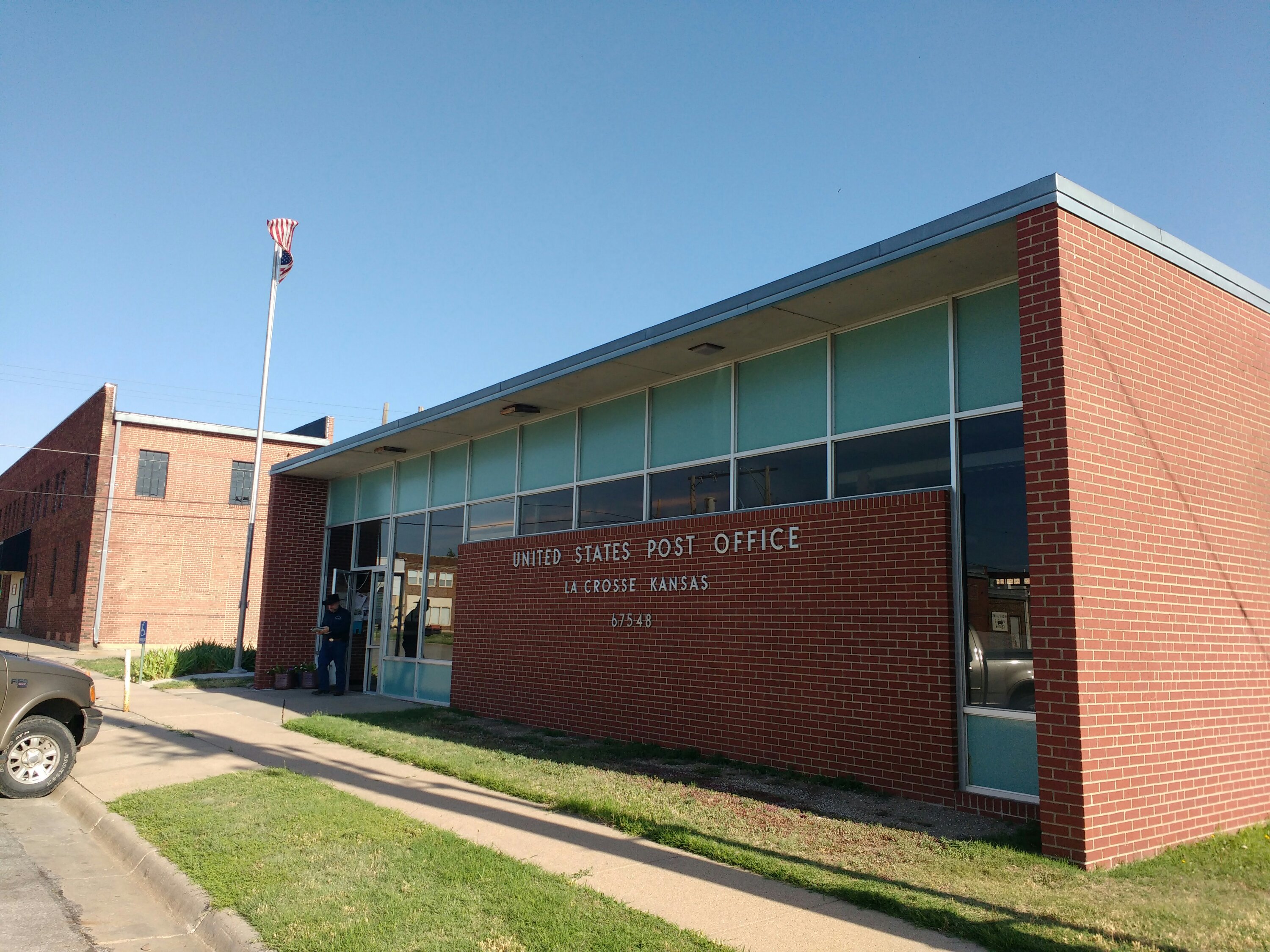 We arrived 3 days later on Sunday and camped in their city park.
Monday morning we found the post office shortly after they opened and asked about our letter. After discussion among the employees the consensus was it arrived on Thursday, no one knew who we were so they sent it back on Friday.
The postmaster Shelly apologized and admitted they did not follow their own rules. She suggested we should call or stop in if we have mail coming. Stopping in does not work for us but a call might.
General Delivery round 2 will happen in Alamosa CO. I have already called ahead so they know it's coming. This one is not a test though. It's been a month since we received mail so we are gambling the USPS will follow it's own rules this time and keep it for us.