After leaving The Legs Inn, we headed to a free campground near Mackinaw*. It was secluded, wooded, by a lake and…full.
The only other free option nearby was a casino – The Odawa Casino.
We parked with massive Class A and a pickup with a travel trailer at the edge of the parking lot.
Mr Ram headed across the parking lot to verify that an overnight stay would be ok. He was immediately swarmed by mosquitoes. They may not have large but there were lots if them.
The friendly and talkative guard at the front had seen us park. He knew we had a Promaster from inside and across the parking lot. And he had lots of questions.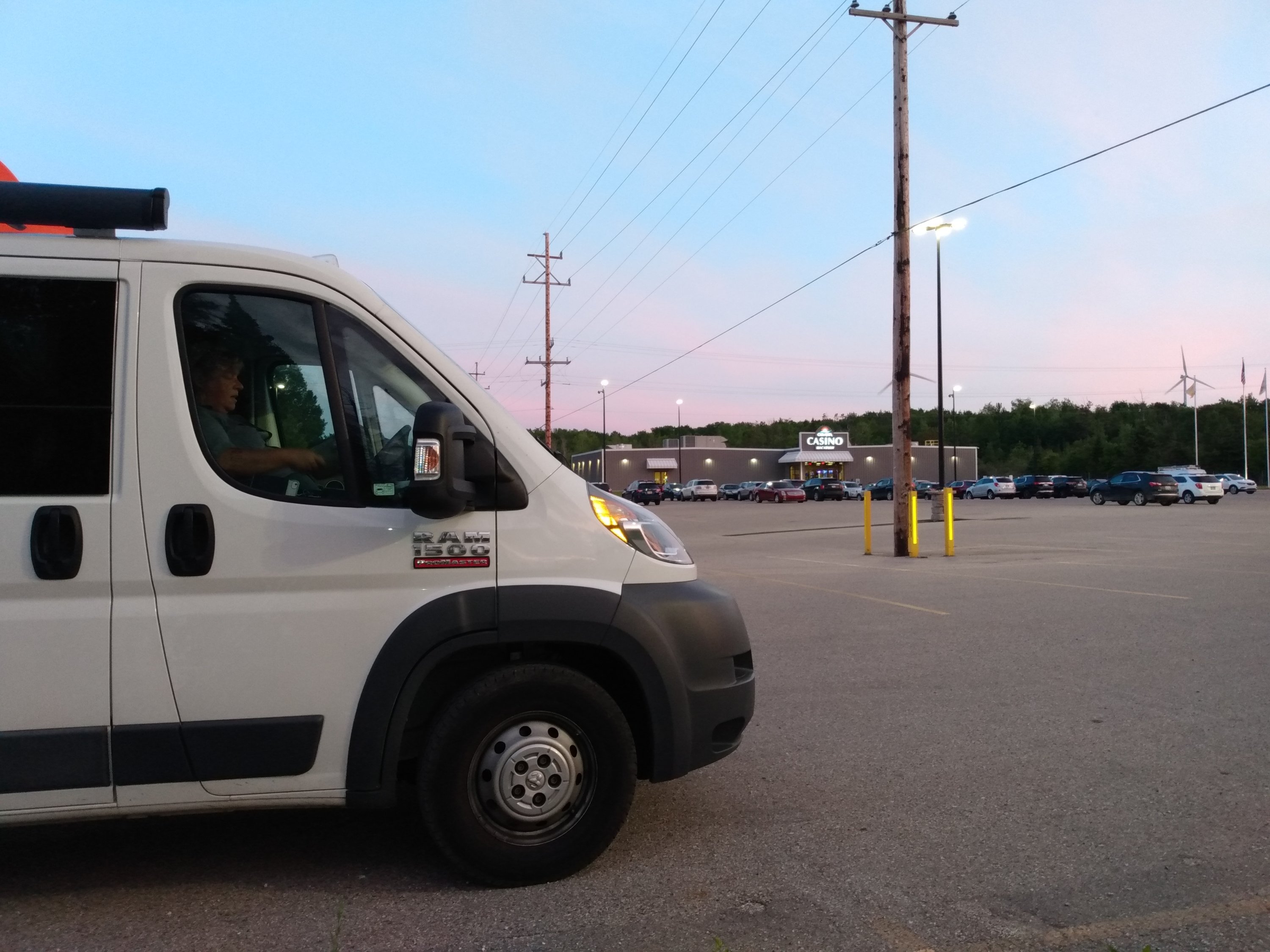 Staying overnight was fine. We did pickup a number of those mosquitoes the two times we opened the door.
==========
*Whether it's spelled Mackinac or Mackinaw, it's pronounced Mackinaw