When you are settled in an area, its easy to find a barber or hair stylist that you like. You may have a few bad haircuts before you find the right person but after that its 20 years of good hair.
When you become a nomad, you may still drift near your favorite barber from time to time. However you often spend more time traveling with hair that is too long if you wait for that trip to you preferred stylist.
For Mr Ram, haircuts have not been an issues. Even before hitting the road, a Wahl clipper and 1/2″ comb was a decent haircut. Once we were on the road, he just needed to plug in and his haircut was done.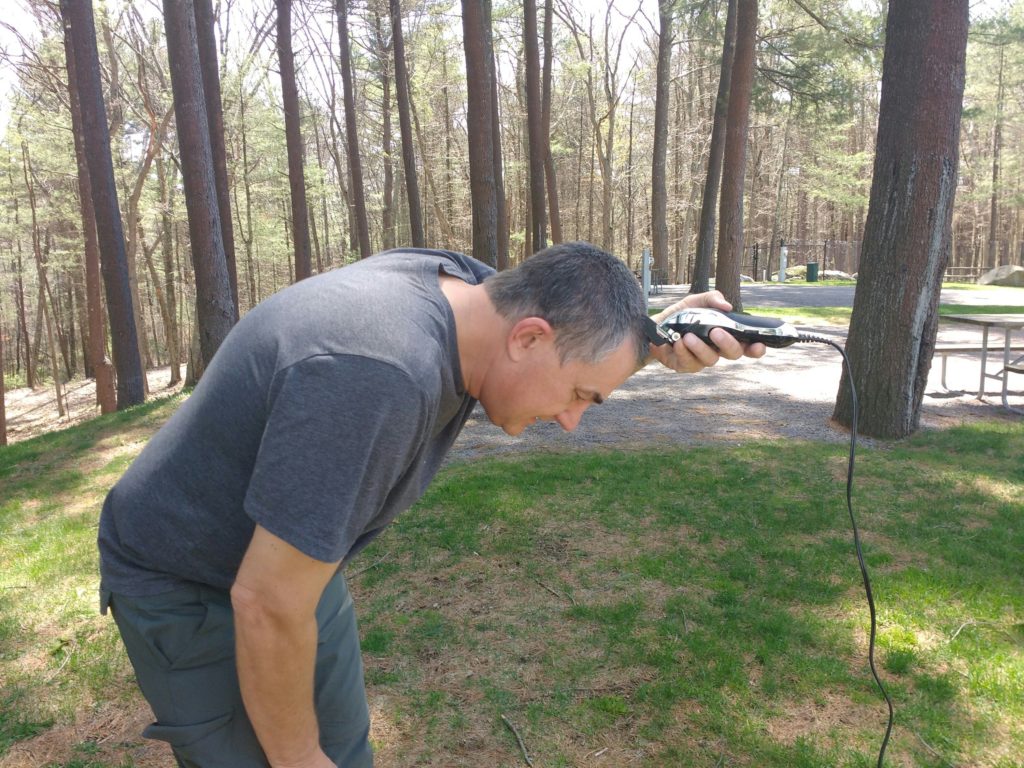 Mrs Ram was skeptical of this method. She had a hair stylist that she trusted and thought she may be able to just stretch out her visits. But her hair grew longer and just trimming her bangs was not enough. She tried a 2″ comb on that Wahl clipper.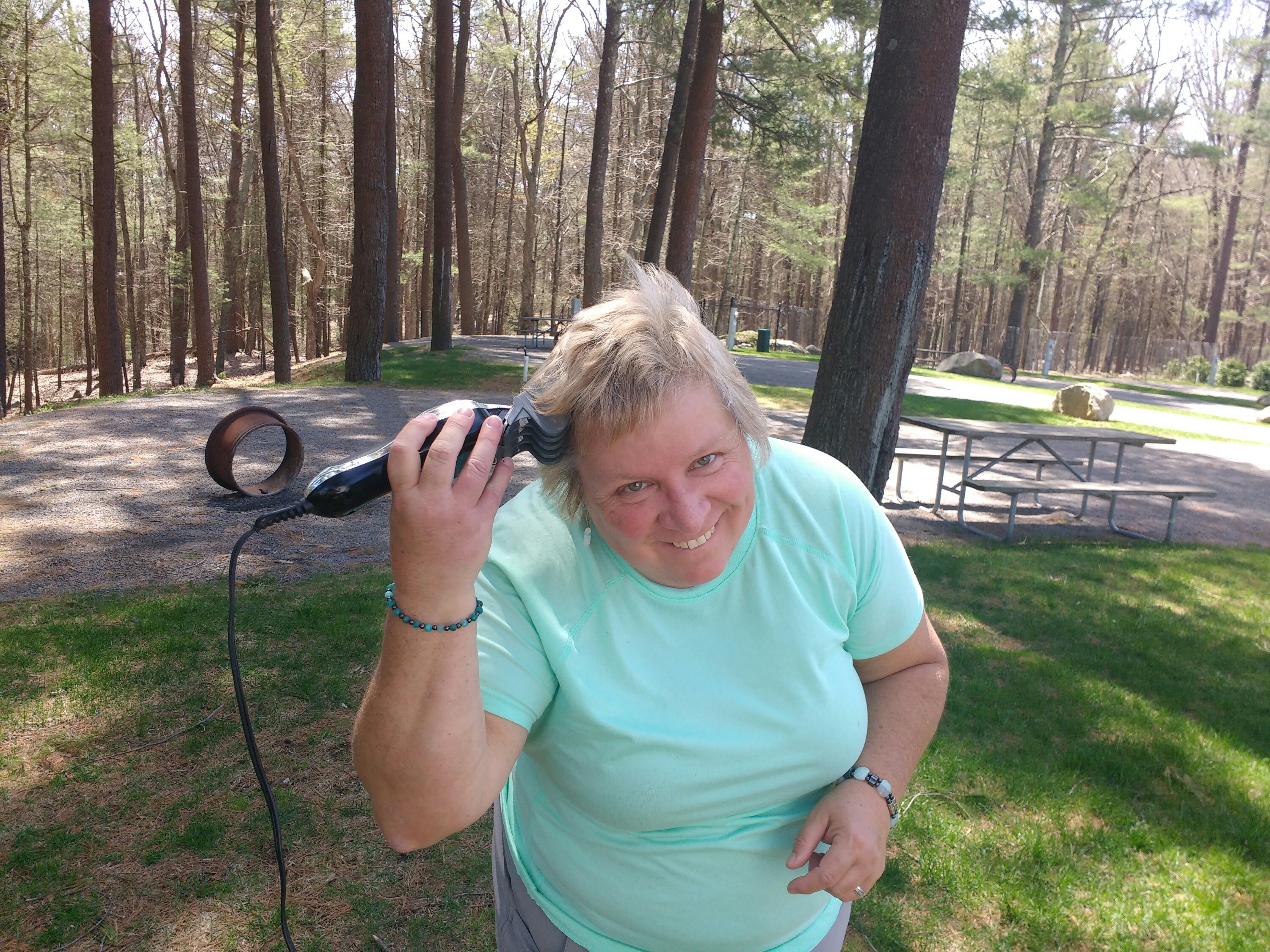 Mr Ram thinks the 2″ cut looks great but Mrs Ram is less excited. Letting it grow out till she gets back to her stylist has become her preferred option.