The Grand Tetons are impressive.  We were there for a week and most times they were partially obscured by clouds.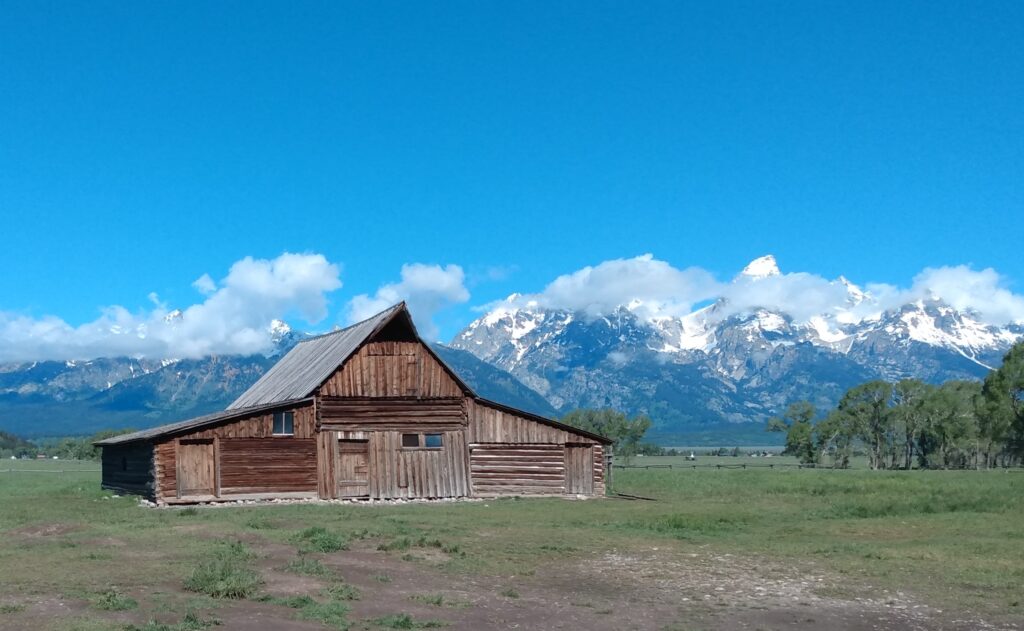 When we went to the Mormon Historic District, we thought nothing of getting on the dirt road near our campground.  We did not think about the rain that had fallen the night before and our van Sparty got to enjoy playing the mud.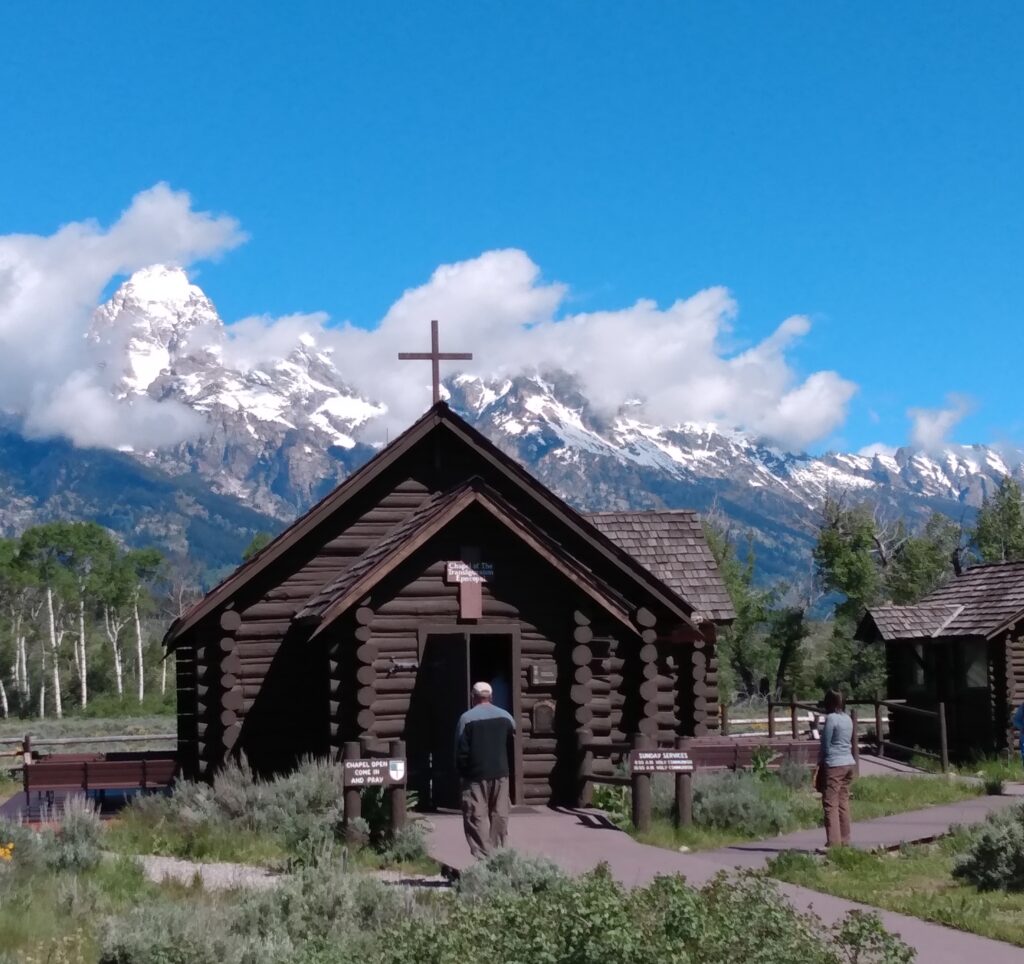 Our stop at the Menor's Ferry and Chapel had a paved road but the clouds were ever present.
We drove up the Death Canyon Road to the start of the Phelps Lake Overview Trail.  Sparty opted to stop just short of the final parking lot because he was less certain of swimming through the last section of road.  Mrs Ram enjoyed the hike up and we had a great view of Phelps Lake.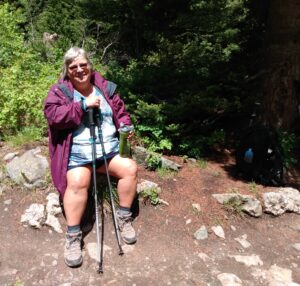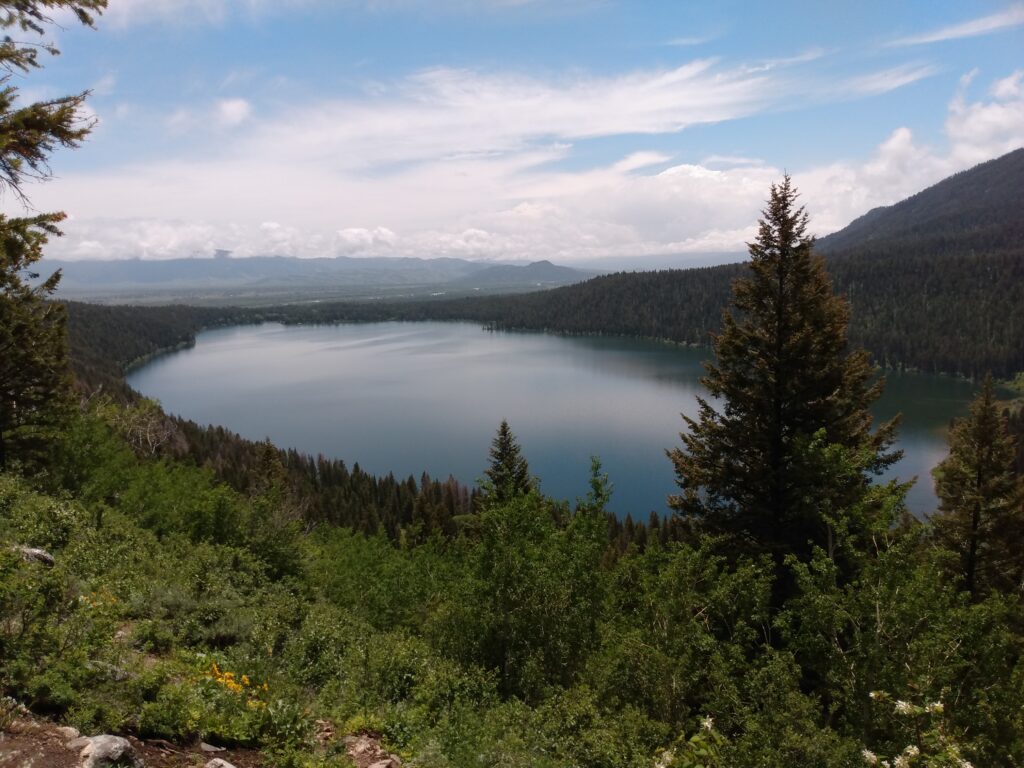 Sparty did make it to the top of Summit Mountain and found a parking space in the tiny parking lot.  We were surprised there were no warning signs at the base of the road dissuading motorhomes from attempting the climb.